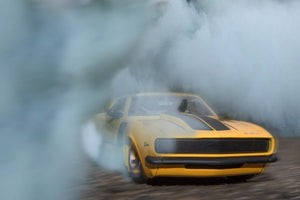 The Autoslalom Course is an excellent introduction to the world of performance driving.
This course teaches you racing techniques required to compete with the best in Solo II (Autoslalom, Autocross, Solosprint) competition. We will help you understand and develop technique as well as show you how to prepare both you and your car for competition.  
This full day course (8am to 5pm) consists of easy going classroom sessions alternating with driving exercises throughout the day to allow each student to put into practice new information introduced in the classroom.
The Classroom Session will dispel many myths and misconceptions regarding racing technique and vehicle knowledge and performance. From the correct use of the controls, vision training, how to read and walk a course, determining the racing line, heel and toe downshifts, weight transfer, slip angles, preparing for competition and much more, you will be surprised at how much there is to know about driving. We will also explain ABS brakes, threshold braking, tires, skid recovery and much more in these friendly classroom sessions.
We designed the Driving Exercises to help you learn to control your vehicle while developing new performance driving skills. You will experience our Skid Pad, Slalom, and an actual autoslalom course with one of our highly experienced instructors sitting with you, guiding you and giving you instant feedback.
See our schedule for the next upcoming Autoslalom school at the Brampton Powerade centre.
Cost – $395 plus HST, includes catered lunch, handbook, pen, certificate.