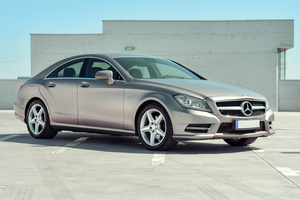 Mature drivers who are in or approaching their senior years face unique challenges on our increasingly crowded and stressful roads. Vehicles are more complicated, roads are more congested and the stress of driving has increased immensely. Families of senior drivers also face the challenge of questioning, "Should my parents be driving? Is there help for them and us?"
We know there is help.  ILR Car Control School has been training motorists aged 15 to 85 for over two decades. Our highly trained instructors can evaluate drivers of any age to assess what areas of their driving skills need attention. Then we work with the driver to build new skills and improve the abilities they have. We can also help motorists understand what the new safety features in their vehicles can and cannot do for them.
Our instructors are sensitive to the fact that driving, and the freedom associated with it, is very important to the fast-growing number of more mature drivers. We also recognize the importance of safety to everyone in our communities. Several of our instructors are seniors themselves and understand the challenges and concerns involved.
And, if that time has come, we can help families work with their seniors to ease the ordeal of winding down a driving career.