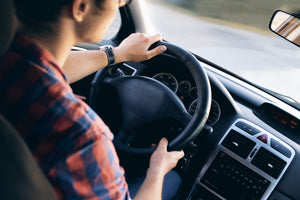 The ILR Car Control Course is the most advanced driver training system in North America.  We designed this course for ALL drivers and will take you well beyond the defensive driver training offered by other courses – to the highest level of safe driving – Pro-Active© Driving.
For every driver regardless of age or experience – will make you a safer, more confident driver. For experienced drivers, we will upgrade skills and correct dangerous bad habits.
We train members of the general public, corporations, groups, and car club enthusiasts.
The full-day course (8 am to 5 pm) consists of easy-going classroom sessions alternating with driving exercises throughout the day to allow each student to put into practice new information and approaches introduced in the classroom.
In your own vehicle, you will experience our Skid Pad, Slalom, Emergency Braking, Collision Avoidance and Emergency Lane Change driving exercises all with one of our highly experienced instructors sitting with you, guiding you and giving you instant feedback.
IMPORTANT NOTE:  There are courses that cost less, and then there is our driver training. We deliver the highest quality, most effective training in the biz. Don't take our word for it - the overwhelming majority of graduates say …. "that is the best driving course I have ever taken!" When it comes to safety, our training helps you to avoid collisions in the first place.
Cost – $495 plus HST, includes fully catered lunch, handbook, pen, certificate, in-car instructors.