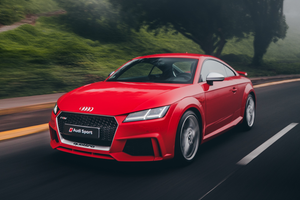 Fuel costs continue to rise. But you don't have to feel powerless against BIG OIL's arbitrary pricing practices.
Motorists can fight back.
Drivers can reduce their fuel usage by 10% to even 50% by simply changing their driving technique. By reducing our demand for oil products through better fuel economy, we can both lessen our transportation costs and send a message to these multinational companies.  If every motorist and truck driver reduced their fuel usage by a mere 30%, the BIG OIL companies would certainly sit up and notice.
The ILR ECO Driving Course will unlock the secrets of ECO driving to show you how you can make a significant change in your fuel economy, simply by changing the way you drive
We will help you understand which types of vehicles are the greenest or most fuel efficient so you can make an educated purchase of your next vehicle. We will also help you understand what technology helps or hinders fuel economy. Then we will show you driving techniques that make the biggest difference. On top of all that, we show you what "tweaks" you can do to your vehicle to increase its fuel efficiency. We will also share with you what doesn't work!
This course will pay for itself many times over as you learn how to get more bang for your petroleum dollars.